Walk Hey 02: Missives from the north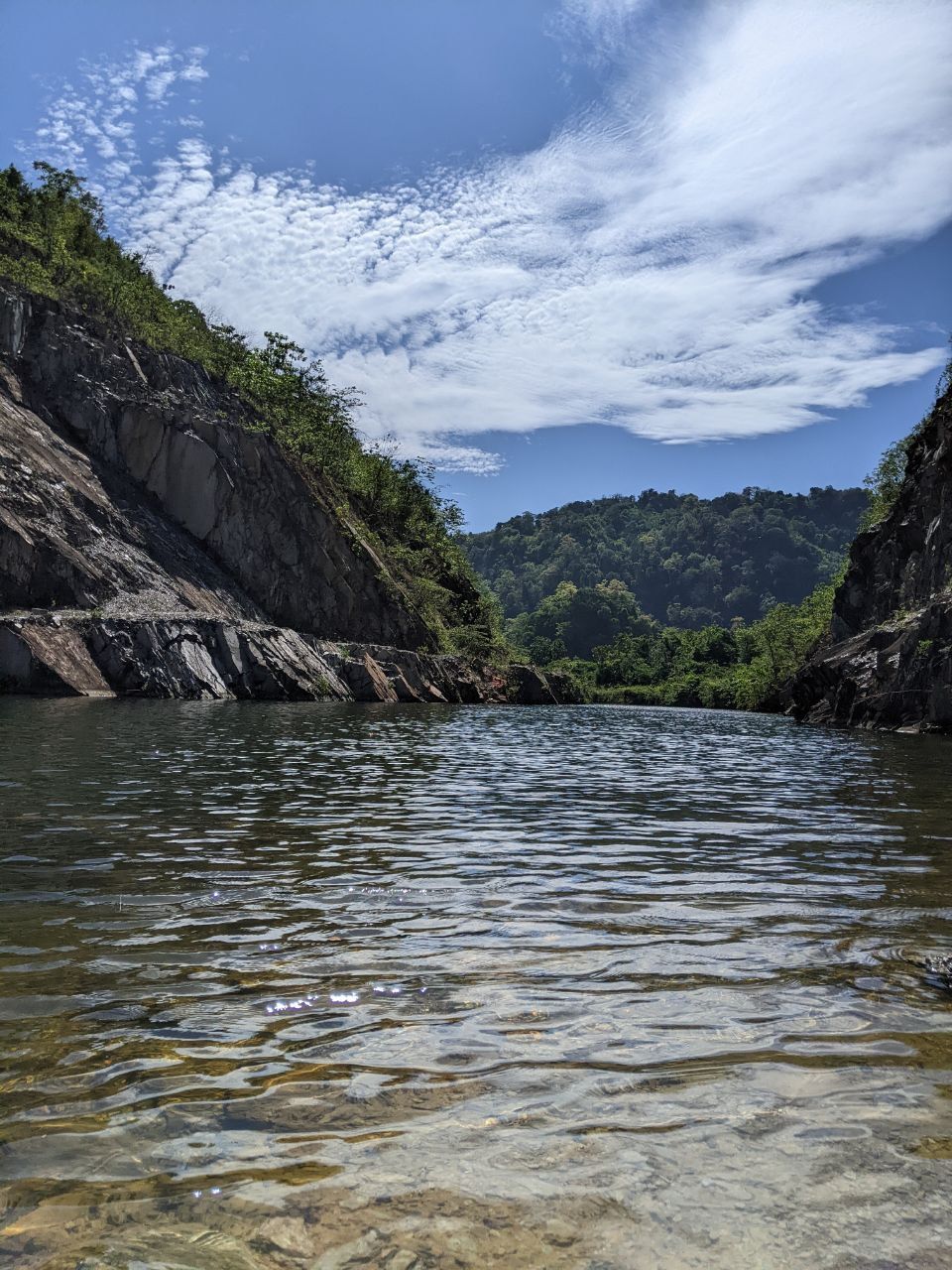 My partner and I recently did a road trip through Malaysian border towns of the north, from Wang Kelian to Tumpat, taking roads as close to the border as possible. Here are some things we've observed along the way:
Because of my cultural upbringing, I was only really familiar with the Malay food of the north. During this trip, we drove through many Chinese communities who had no doubt been settled for generations. We then quickly made it a point to try more Chinese-Thai food this trip (since we're generally used to consuming Malay-Thai food). The most memorable one we chanced upon was at Kaki Bukit: there are at least 8 Chinese eateries spotted within a 200m radius near Gua Kelam, full of visitors at lunchtime, serving delicious Chinese and Chinese-Thai food. We packed some minced pork with petai to go, and are absolutely making plans to return and explore the area.
Padang Besar is extremely crowded and stuffy and hot. It's mostly clothes and snacks, so we didn't get much. We were much more enthusiastic in Rantau Panjang; the selections more to our preference and the shopping experience more chill. Of course we got a set of amber Duralex bowls and some enamelware, plus enough caftans to last me a couple of years.
Food shopping-wise, we chanced upon Kak Yah Budu Paye in Tumpat, and purchased our weight in budu and dried fish. We really wanted to try ikan bekok, but it unfortunately wouldn't have lasted the drive back, so that's something to put on the home fermentation experiment list.
The most startling thing for me personally was that the livestock on the east seemed much healthier than the ones in the west, the coats of cows and goats all shiny and sleek. I'm tentatively attributing it to the difference in vegetation—the ground cover does seem lusher and more varied over to the east, versus what grows out of the comparatively drier soil on the west.
On a semi-related note, my partner noticed that there were plenty of mango trees on the west; the mangoes we saw sold on the east were Thai mangoes. Harumanis mangoes were in season on our drive, which made for excellent snacking. Soil-related? Most probably, though of course I will update when I find out for sure.
The further east we went, the more daun limau purut and budu were used to flavor dishes, especially Chinese cooking. This greatly excited my partner, as we have a regularly-pruned limau purut tree and a now-abundance of budu. Their turns on the cooking roster are going to be especially fragrant for a while!
Now, but wow!
Every post (issue?) of Walk Hey will be accompanied by a 'Now, but wow!' section, inspired by one of Spilled Milk's segments. Mine will of course have recommendations, and/or news of things I recently published.
This is the playlist we built and played on loop throughout the trip; please enjoy our romp through 90s-00s radio hits. My personal favorite off this playlist is the underrated hit 'Faded' by SoulDecision, truly tasty pop.